Which medicare plan is best for you
Days Until the End of Medicare Annual Enrollment
Medicare Advantage Insurance Plans
Medicare Advantage plans are health insurance contracts with Medicare to provide your Original Medicare Benefits. You must be enrolled in both parts A and B of Medicare and you'll continue to pay your part B premium in addition to any Medicare Advantage Premium.  Medicare Advantage plans provide Part A, B, and D, in one plan called Part C


HMO versus PPO
Medicare Advantage Networks can be a HMO or Health Maintenance Organization.  HMO require services through a network provider and may require a referral from your Primary Care Provider, PCP.  A PPO or Preferred Provider Organization has a network like the HMO but also provides the option to see doctors outside the network, but usually at a higher cost share.

MAPD coverages
Medicare Advantage plans must provide coverage equal to or better than Part A and Part B of Original Medicare.  Medicare Advantage plan may provide additional benefits such as dental, vision and hearing care. Other benefits may include Free Gym membership, Over the Counter Allowance, Travel benefits, Meals after a hospital stay, transportation, telemedicine and more.
Which Medicare Plan is Best for Me?  I will shop and compare for you.
Complete this form with as much info as possible.
Medicare Supplement Insurance Plans
Medicare Supplement Plans, also known as Medigap Plans, for a monthly premium, are health insurance plans that work alongside your Original Medicare (Parts A and B) coverage to help reduce your out-of-pocket costs. They are often referred to as Medigap Plans as they help fill the coverage gaps left by Original Medicare.  Medicare Supplement plans are available through private insurance carriers. Medicare supplement plans do not include Part D and must be purchased separately.
How to pick a medicare plan
The Agents at Kevin E Parker Agency provide broader exposure for your needs, help you find a better policy to meet your situation, dedicate more time to you, and prevent your emotions from sabotaging your financial wellbeing. Our agents bring expertise, which few web-based and infomercial sellers have.
As an Independent agent, Kevin E Parker Agency will guide you through the buying process with an unbiased eye, helping you meet your buying objectives while staying within your budget. Call today to get started.

Medicare-Medicaid dual Snp plans
Medicare D-SNP or Dual Special Need plans, are a type of Special Medicare Advantage Plan that limits membership to people with specific diseases or low-Income economic characteristics. Medicare SNPs tailor their benefits, provider choices, and drug formularies to best meet the specific needs of the groups they serve. All SNPs must provide Medicare drug coverage (Part D). Usually D-SNP provide benefits at low or no cost share, dental, vision, hearing and many more benefits.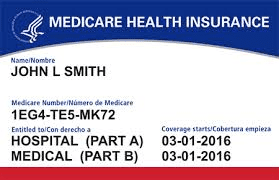 Prescription Drug Plans
Medicare Prescription Drug Insurance Plans also known as Part D plans provide coverage for prescription medication. Part D coverages are available as a standalone Prescription Drug plan or included with a Medicare Advantage plan.  Due to formulary differences, shopping for a Medicare Prescription Drug plan can help make your prescribed medications more affordable.


Medical Savings Account
Medical Savings Account or MSA is a high deductible  health plan that deposits funds into your MSA Account at the start of the year.  There are no networks. You are responsible for expenses until you reach the plan deductible, then the MSA will pay 100% of additional Medicare A/B expenses incurred.  Any funds remaing can be rolled over.  MSAs do not include Part D and must be purchased separately.
What is Medicare Part A and Part B
Medicare Part A hospital insurance covers inpatient hospital care, skilled nursing facility, hospice, lab tests, surgery, home health care. Medicare Part B covers, doctors and other health care providers' services and outpatient care, durable medical equipment, home health care, and some preventive service.  Original Medicare DOES NOT include: Dental, Eye, Long Term Care, Hearing Aids, Dentures, or Cosmetic surgery
Call today to find the best plan for you. 614-367-1054 or 877-538-3701
CMS Disclaimer-All calls may be recorded for quality assurance or training purposes. We do not offer every plan available in your area. Any information we provide is limited to those plans we do offer in your area. Please contact Medicare.gov or
1-800-MEDICARE to get information on all of your options.