Delivering Highest Quality Products
& Services in Ohio
Kev. E. P. Enterprise started on the Campus of Youngstown State University, in 1993, as a business student in the Williamson School of Business. The first product offered was Tax Prep for University students. The popularity of the service grew and was soon requested by the citizens of Youngstown. To this day, Kev E P Enterprise Tax prep still services some of these same clients. After graduation with a BSBA in Finance. Kevin worked as a financial planner and used tax preparation as a supplemental service to his new clients. Even though the primary jobs have changed, tax preparation and life insurance was a service that Kevin continued to provide. In 2008 after exiting corporate life, it was time to take Kev. E. P. Enterprise to the next level. Incorporated as an LLC and product lines added, by 2009, the full-service Insurance Agency and tax preparation service was online and ready to serve clients' complete insurance needs. With a Master's Degree from Capital University, Kevin has the entrepreneurial education, accounting, and finance background, and a comprehensive product line to be a successful agency.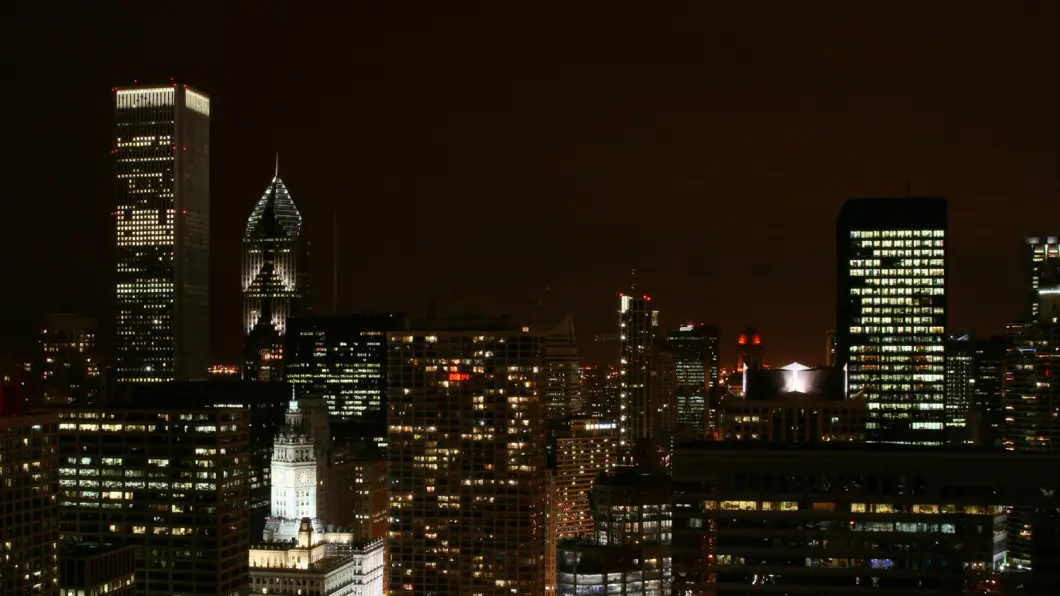 Bachelors in Finance
MBA
IRSEA Status
Enrolled Agent
Registered Rep.
NAEA
Why Do You Do What You Do?
Kevin E Parker Insurance Agency exists to provide clients with optimum choices from one source. For example, we offer the widest availability of health and Medicare companies, so when you are looking for health or Medicare insurance, you don't need to go to six different websites, and you can be sure you got the best deal. We provide this same level of service with life insurance and employee benefit packages. Kev E P Enterprise Tax Preparation specializes in personal and business taxes. We have positioned the agency to be an alternative to the Box and Big impersonal Franchise operations. We create a long term predictable relationship with a trusted tax advisor.
Who Are the People Behind the Company?
We are a company rich in diversity. As a recognized Minority Business Enterprise, we understand the importance of diversity. Our agents are military veterans, baby boomers, black and white, with master's degree and bachelor's degree, each trained, licensed, and certified. Despite our different backgrounds, we all are committed to serving the client's best needs and demonstrating the highest level of professionalism and integrity. Click on our pictures to read our personal stories.
What Kind of People Will I Be Working With/buying From?
To be successful, you must surround yourself with experts that support your operations and deliver the highest quality products. These experts help with training and provide products that meet our ever-changing customer needs. Our agents receive ongoing training, annual certification, and continuing education. There will never be an "I Think, or I guess"; If there is a question we do not know at 100%, we have a superior support system that will research that question so that we can provide honest and accurate information at all times.
What does your company stand for? Kev. E. P. Enterprise, LLC DBA Kevin E Parker Insurance Agency, and Kev. E. P. Enterprise Tax Preparation stands for honest and efficient service. We want each and every client we service to feel as if they not only saved money but also saved time. We try to achieve this with a simple concept- Services That Come to You, For All the Places Life Takes You. We also use social media, the internet, and telephonic tools to meet your needs quickly.
What Does Your Company Stand Against?
We stand against waste. We will not waste a client's time or money. We are against the hard sell. When you ask about a product, we will present, educate, and answer your questions. From that point, it is up to you. Because we offer a wide selection of companies, we are more able to service your needs.
"I know everything is taken care of and your prices are very fair."
""He has helped me, family, and friends."."
""He has always been very professional and found us more money than expected.""
"I have been through a lot of closings in the Metro II Realty office, but none with as capable a closer as Kevin. I was quite impressed with his thoroughness and knowledge. Plus he was such a pleasure to deal with, late on Friday before a holiday weekend. Thank you Kevin."
"Great experience, On time. Documents prepared, thorough job."
"Well at first I didn't know what to think Since Kevin was the first
tax pro I ever went to. All I can say is that he did an amazing job. He
obviously knows what he's doing. He'll answer any question you have very thoroughly and I'm very happy with my tax results. So yea, Kevin is the man I'll definitely be seeing him again...probably every year!!"
"Kevin was very professional and nice This was my wife's first closing. Kevin made her
feel real comfortable and answer all her questions We will refer Kevin to all of our family and friends."
"Kevin was very professional, on time and presented all the closing information. I was very pleased with his service."
"Kevin was very helpful and made the closing experience quick and
painless. He asked us several times if we had any questions and was very clear in explaining what the documents stated. Thumbs up!"
"Kevin was very knowledgeable and professional. Would definitely use him again!"
"Kevin did a great job walking us through the steps of our closing! Was very helpful and we had a pleasant experience!"
"Very enjoyable experience."
"Kevin was great and very well organized...He was thorough and we were done in a sufficient time."
"Kevin was on time and very professional in his service. All questions were answered, and there were not any loose ends. Would definitely recommend him."
"Kevin was great. He was very thorough and explained everything in detail. Enjoyed closing with him. He is very friendly, personable and easy to talk to. Thanks so much Kevin!"
"Thank you Kevin. Our loan closing went very well and professional in the privacy of our home."
"Thank you Kevin. Our loan closing went very well and professional in the privacy of our home."
Meetings are on time. Asks appropriate questions to ensure best service to meet our needs. Always friendly. Documents are ready for pickup as scheduled. Location is very convenient.
Saved us a lot of hassle and explained things to us in a way that made sense to us. We appreciate Kevin helping us navigate our taxes with many many life changes from the year prior
The plan that I have now I had to go to the dentist and what I had done I didn't have to pay anything out of pocket
courteous and understanding of our needs.
I have referred several friends and a non profit to you already. If others come to my attention I will refer them to you.
They listen to you and get all information needed to find the right policy. They are sincere and friendly.
Well Kevin is ex-military like me so he always handles his business, I'll forgive him for being in the army . Aim high
always good service and always get my questions answered in a timely manner. good person to do business with. thank you.
Kevin is thorough in explaining which plans are right for your and family. He or his assistants return calls.
Kevin is absolutely great to work with!
Personable, professional, and knowledgeable. That pretty much sums it up.
Kevin always works to make sure our taxes are done correctly, and we receive a good return. Always profession and timely. He also offers a variety of financial services.
Professional yet personal service. Very thorough.